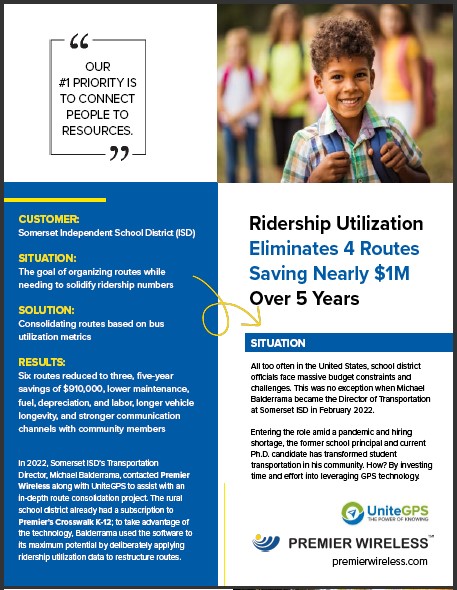 Ridership Utilization Eliminates 4 Routes Saving Nearly $1M Over 5 Years
Ten routes reduced to six, five-year savings of $910,000, lower maintenance, fuel, depreciation, and labor, longer vehicle longevity, and stronger communication channels with community members.
School Bus Wi-Fi to be included in the FCC's Next Round of E-Rate Funding!
FCC Chairwoman Jessica Rosenworcel recently stated she is optimistic the ruling to include internet access on school buses will pass. The "Learn Without Limits" initiative aims to allocate millions of E-Rate dollars to school bus Wi-Fi implementation.